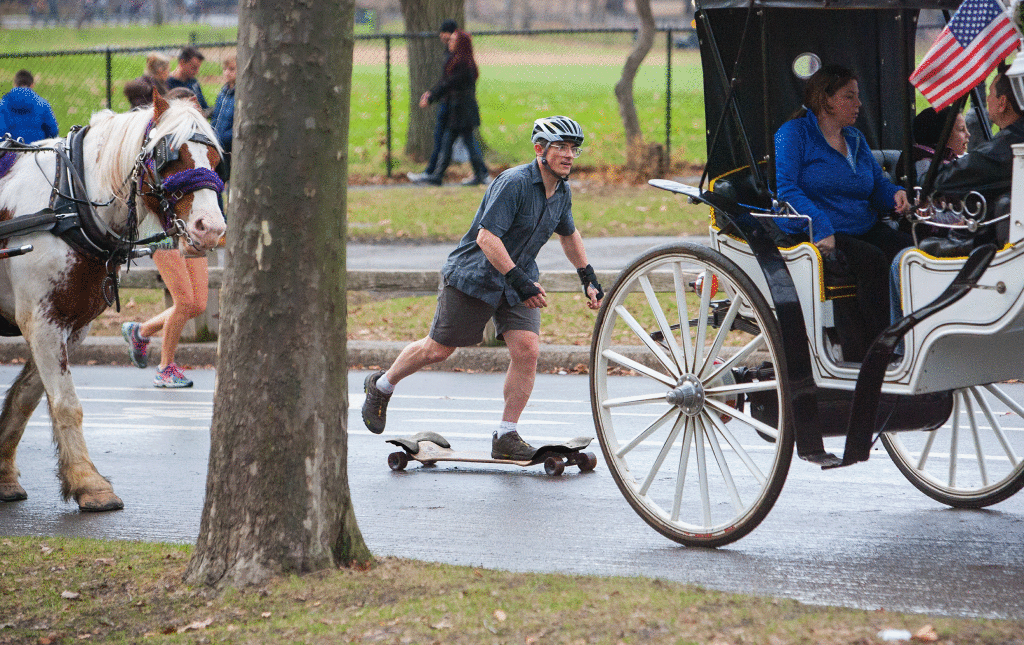 Enrique Cubillo is the owner and coach/teacher/speaker at Central Park LongBoarder. With over 15 years of endurance athletics experience and training, Enrique holds a world record in the marathon distance on a longboard in the age 40 plus master's category. He has many top ten results in pro/am bike racing as well as holding a four man team time trial record in Central Park. Enrique is an expert stand up paddle boarding athlete. Inline and speed skating on ice, Nordic roller skiing are also endurance sports he excels in throughout the year. Recently he has begun to learn and train for soccer coaching with a focus on developing two footed players.
The guiding principle he strives for at Central Park Longboarder is to provide the proper board plus skill set to learn to skate on a board for endurance fitness. We recreate, we commute. We make the planet proud and remain fit with strength, endurance plus balance for life.
917 566 3386 Available for Speaking Engagements.